Making a news post to jot down drawing ideas and works I plan to return to.
Fall Guys OC Fanart: The picture of my Fall Guy getting ready to go compete that I have shared previews of in the past. The current state of the game has me conflicted on my motivation to finish this piece to be honest. There's this second part of the drawing I'm debating on scrapping from the final image (though I do like the pose):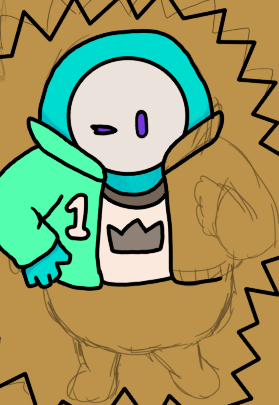 Left 4 Dead 2 Modding is a Wonderful Thing: A successor to this: https://www.newgrounds.com/art/view/blushroom20/mini-sticky-note-doodles
I wanted to draw something nicer to look at than a bunch of pink sticky notes to commemorate the self-indulgent misadventures in L4D2 modding I've done recently. The posing has been difficult to get down. And guns. I hate drawing guns.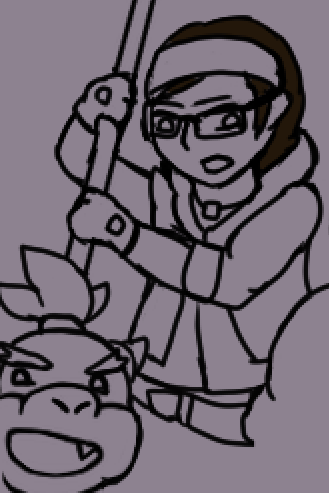 One From Every Heroics: Still on Hiatus. I have to get used to drawing in that style again. As a reminder, there's still some classes I'm not sure which design to draw so I'm up for suggestions.

Posting of Old Stuff: I still have some art from previous class assignments and whatnot I could post here. It would add more traditional art to my page, in a similar vein to:
So if that interests you, keep an eye out.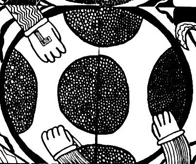 Other Incomplete Art: There's plenty of stuff still on my backburner but time will tell whether I go back to it or make another "Digging Through WIPs" post about it instead.

I did mention porting the "Digging Through WIPs" series to my Tumblr blog, though I feel like it wouldn't be worth the effort for the few people who would see it within the sea of reblogs I do.