After not touching it for about 3 months, I finally went back to that Fall Guys fanart I started back in October. Here's some new previews: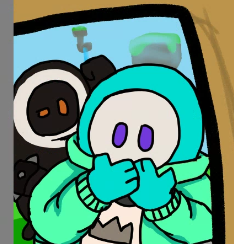 This picture is hanging up on the wall. It features a certain someone that Bean happen to spawn in front of pretty recently...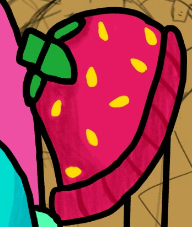 The hat from the "Snug Strawberry" costume. I would wear that hat if it was real.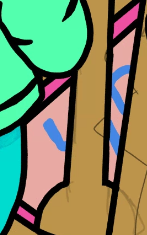 The sign from the "I'm With Winner" victory animation (aka the "YIPPO" sign) peeking out from behind the coat rack.
Other than working on this again, I may also return to One From Every Heroics soon-ish. It all depends on how stuff irl goes...